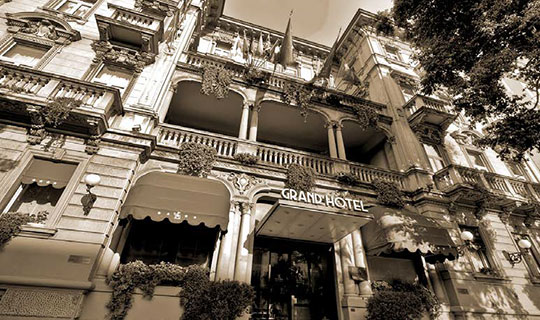 The Grand Hotel Verona already had CISA mechanical locks installed on its guestroom doors but, three years ago, testimony to its well-established long-standing relationship with CISA, it decided to follow the advice of its local agent and fit a CISA electronic contactless lock on one door as an experiment.
It was such a success the hotel now has 65 eSIGNO electronic locks, the latest contactless lock from CISA. While security and protection are undoubtedly key priorities for the hotel industry, design and efficiency are becoming more and more important. CISA eSIGNO combines superior Italian design with features such as intuitive opening (by simply holding the card up to the reader), battery power, wireless technology and a "do not disturb" LED signal that advises staff when guests are in their rooms.
One feature which was a particular favourite was the "do not disturb" guest privacy function which, thanks to a LED signal, advises staff when guests are in their rooms.
Installing the CISA eSIGNO system at the Grand Hotel in Verona is further confirmation that the contemporary design of the lock adapts to a wide variety of needs, becoming an integral part of the hotel and adding to its appeal.